Southern-Inspired Flavors
Indulge in the rich flavors of the South with our dairy-free Italian ice.
All-Natural
Italian ice made without artificial flavors, colors, or dyes.
Zero Corn Syrup
Italian ice made without high frutose corn syrup.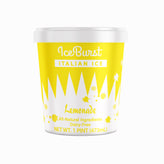 Definitely love the Lemonade flavor. Eating it is just as refreshing as a glass of freshly squeezed lemonade.
Spencer B.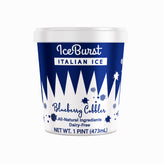 I had to stop myself before I ate the entire Blueberry Cobbler pint. No joke, IceBurst is the real deal.
Taylor W.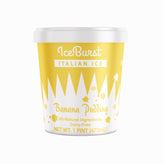 I give the Banana Pudding Italian ice an A+!
Maria R.